Deaf Business Summit

**To view the press release, please see: http://odhh.maryland.gov/press-releases/deaf-business-summit-2017/.**
Tuesday, May 2, 2017
8:30 a.m. – 4 p.m.
100 Community Place (Conference Room A/B)
Crownsville, MD 21032
The Maryland Governor's Office of the Deaf and Hard of Hearing is hosting a business summit for Deaf and hard of hearing business owners in Maryland. The summit's theme, Deaf Ecosystem: Maryland's Open for Business, is a continuation of the Office's efforts to support and strengthen Deaf and hard of hearing owned businesses. The event will allow Deaf and hard of hearing business owners to connect with key state entities, learn about different aspects of business ownership and enterprise available in Maryland, and network with state officials and programs. Light continental breakfast, full lunch, and a business reception will be provided.
Hurry and register now! There are limited spots available for the event. Register here. As of April 25, only a few spots remain!
Limited sponsorship opportunities available! Find out how your company can sponsor the event – see sponsorship packages here.
---
TENTATIVE AGENDA
8:30 – 9:00 a.m. – Registration & Light Continental Breakfast
9:00 – 9:15 a.m. – Opening Remarks; Director Kelby N. Brick
9:15 – 9:20 a.m. – Break
9:20 – 10:05 a.m. – Workshop #1 and Workshop #2
Workshop #1 – Small Business Resources in the State of Maryland
Workshop #2 – Small Business Administration (SBA) Basics
10:05 – 10:15 a.m. – Break
10:15 – 11:00 a.m. – Workshop #3 and Workshop #4
Workshop #3 – Doing Business in the State of Maryland
Workshop #4 – Bank Financing for Small Business Owners
11:00 – 11:10 a.m. – Break
11:10 – 12:00 p.m. – Experienced Deaf and Hard of Hearing Business Owners Panel
12:00 – 12:15 p.m. – Get Lunch
12:15 – 12:45 p.m. – Luncheon Keynote Speaker; Lt. Governor Boyd K. Rutherford
12:45 – 1:30 p.m. – Workshop #5 and Workshop #6
Workshop #5- Maryland Business Registration and Licensing Procedures
Workshop #6- Commercial Leasing for Small Business Owners
1:30 – 1:45 p.m. – Break
1:45 – 2:15 p.m. – Randall Nixon, Small Business Ombudsman
2:15 – 3:00 p.m. – Feedback session with Randall Nixon, Small Business Ombudsman
3:00 – 4:00 p.m. – Business Reception
---
FEATURED SPEAKERS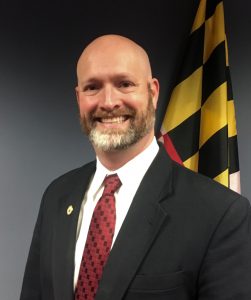 Kelby Brick, Director of the Governor's Office of the Deaf and Hard of Hearing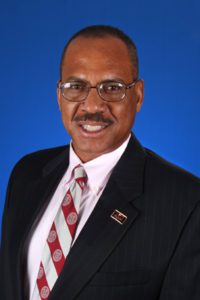 Randall Nixon, Small Business Ombudsman
Boyd K. Rutherford, Lt. Governor
---
ANNOUNCEMENTS
---
SPONSORS